10 Reasons Why You Should Become a Member of Echos Communication
1
Are you passionate about human development? Well, this constitutes the basis of Echos Communication's initiatives. We offer concrete examples of its implementation, testimonies, and a platform for exchange and action-taking which could influence you.
2
North and South : Echos Communication is active in the North, mainly in French speaking Belgium at this time, through development and educational projects. Its aim with regard to Belgian society is the riddance of biases toward Africa and Africans: Changing your outlook, is changing the world without even trying!
In the South, Echos communication is involved in projects that foster concrete and sustainable improvements in the living conditions of local populations. Its role is to uncover Africa's biggest resource; Africans themselves.
3
Echos Communication; bearer of hope: Echos Communication believes in the individual. His intelligence, awareness of his situation, culture and ability to determine the course of his future for his own good are all are cornerstones for his development.
Echos Communication believes that everyone has a certain potential, what is needed is its unleashing and avenues where it can be effectively be put in use. That is the most effective way to impact societies in a positive and sustainable manner.
4
Immediate Impact and A Different Framework: Echos Communication's initiatives have immediate impacts: Belgian communication students now see Africa in a different light. Children aged between 9 and 12 look at differences with more curiosity, Africans also have more self-believe in themselves and their abilities. Villages are getting rid of this tendency to wait and are engaging themselves in development dynamics, etc. These results are sustainable because the framework employed is one where local players are the ones taking charge of their own development.
5
Pragmatism and Establishment of a Pattern: Our projects seek to increase self-appropriation approaches by implementing psychological, sociological and neuroscience techniques, with a view of triggering societal changes. Our initiative is therefore guided by pragmatism.
More than results, the establishment of such a pattern will help us understand the reasoning behind these results (and thus playing with it), so we can have an even better impact.
6
Development and Reciprocity: Echos Communication advocates for the triggering of a proper development by local populations for their own benefit. The amount of support and level of intervention becomes a crucial issue in this dynamic.
Nowadays, a lot of initiatives are seen as unidirectional; developed countries experiment in poorer countries and apply what worked back home. Or developed nations show generosity but do net gain anything in return except personal satisfaction.
Why aren't developed nations more curious and desirous to gain more from these exchanges? They could benefit in many ways; in terms of attitudes, thought processes, techniques, life lessons and inspiration, just like they benefitted from Gandhi and Mandela.
7
Raising Awareness and Broadcasting Information: Acquiring behavioural skills is within the reach of everyone, even if those skills do not resemble the skills traditionally mastered in development cooperation. This sharing of information happens through the broadcast of numerous rich and effective experiences that are often ignored by players in the field of cooperation.
8
Access to numerous interesting competences: Do you wish take a peek at Echos Communication's initiatives through technical lenses? The areas we cover are numerous: communication, sociology, psychology, development cooperation, multiculturalism, diversity, development policies, Morocco, Africa, local development, budgets, collection of funds, network management, adult and youth education, development strategies… These transversal horizons call for the establishment of new organizations with innovative ideas, practices and thoughts.
9
A well experienced GA is an entity which keeps the decisions regarding the main guidelines to embark on into the hands of its members. The more the members of the GA are plenty, the more the organization's mission will not be diverted by the selfish desires and interests of a few.
10
Accountability: The organization benefits from funds that allow it to accomplish missions of general interest. It is a healthy thing when responsibilities regarding the usage of funds are situated and can be accounted for with logic. Good governance permits the consolidation of gains acquired.
Become a Member!
I would like to confirm that I wish to apply for a member position at Echos Communication's General Assembly. I am well aware that a 10€  contribution will be required (as defined by the 2012 GA) from me should my application be accepted.
* The contribution has been set at a modest rate so that it does not become a barrier to an interested individual. This modest contribution is more so a symbolic commitment or support to the not-for-profit organization. In this spirit, we invite you to send your contribution for the year. Our bank account is the following: BE60 2170 2250 7870 (BIC: GEBABEBB). Please include the following, "2015 Contribution + your name".
Joining our Organization: An Exchange
What you get out of it
The opportunity to embark on a wonderful human journey. Exchanges is at the core of Echos Communication's concerns and events. Our team embodies the vision of success through association.
Twice a year, a newsletter informing you of the progress of our projects as well as difficulties encountered by our teams.
Two invitations (one each semester) a year to a debate in which a person of reference will be taking part and where we will discuss about the difficulties we encounter.
An invitation to participate at our General Assembly which takes place around the month of June. The organization relies on members' contributions for the funds to organize this event. The same can be said about the debates.
What is expected of you
We need your curiosity and critical mind. Come exchange with us at our different events, meet other members and give us your reflections on our initiatives.
Participation at the GA in June and your contribution for its preparation through your ideas and stances.
For those who do not only wish to limit themselves to the minimum, we hold regular workshops and work sessions on given subjects. You are always welcome.
For those looking towards synergies between Echos Communication and others in their networks, your part will be to put us into contact.
The 2012 Generally Assembly has set the contribution at 10 €.
Donate to Echos Communication
Echos Communication is in search for private donors that will help the organization achieve its targets:
1
Support initiatives undertaken independently. Most of the time, these activities can only be financed through private sponsorships. All our activities fall in line with the vision and mission of the organization.
By their Nature:

Example n° 1: A meeting devoted to the pooling of the parties involved in the preparation of a project cannot really be financed by an institutional donor.
Example n° 2: The development of psycho-social measuring tool will be deemed too costly by our regular donors.

or By Their Content:certain subject may be considered to be too sensitive or politcally incorrect

The request for the financing of a project that does not fall in line with the Government's policy is not always well received.
Working with undocumented individuals in countries that take a repressive stance against such people.
2
Understanding the multiplying effect of funds received from institutions. Indeed, Regions, Communities, The State and the EU provide NGOs with around 75% of the funds they need to function properly, asking them to get the other 25% from private donors. This means that your 20€ will generate around 80 ₤ of institutional funds.
3
We excel in our ability to serve. The effectiveness of a services lies in the qualification of the one doing the serving. . We excel in providing platforms for the exchange of knowledge, life and social skills. This cannot be done if members of Echos Communication are not role models of that which they advocate. It should therefore not be a surprise that our payroll is our biggest cost category. It is our weak point, but our most important resource as well. Echos Communication must recruit in order to impact new countries, target audiences and beneficiaries and acquire new competences. Your donations could help us deal with that financial burden.
4
In addition to our administrative expenses, our learning initiatives must constantly be paid for. That is simply a distinctive feature of a learning organisation. Very few donors pay enough attention to that. That is a crucial factor pertaining to our effectiveness and efficiency.
The percentage of the income used to deal with administrative expenses constituted 9.64% of our funds in 2012. This number keeps decreasing following measures undertaken since then. However, the organization is too big and the hiring of administrative staff is a must. Unfortunately, we do not have the means to afford to hire these much needed contributors.
At Last, Echos Communication is accredited by the Ministry of Finance, which allows the organization to issue a tax-deductible certificate for any donation that is over 30€. This means that you can deduct these amounts in your taxes in all legality.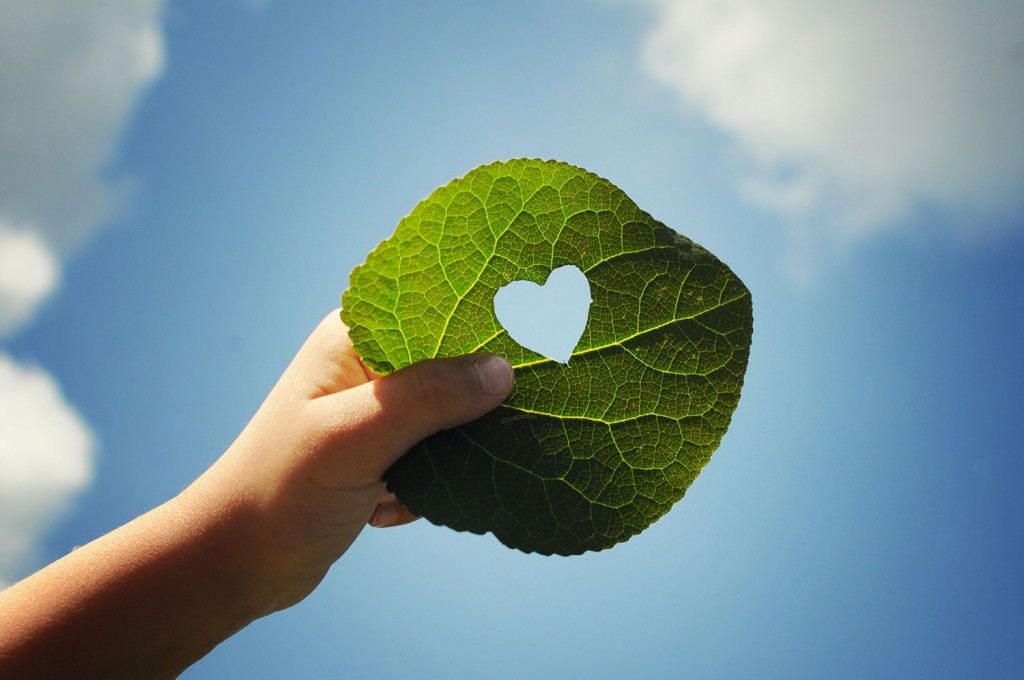 Make a donation
You can make a donation by clicking on the link below. A PayPal account is not necessarily needed. A simple Credit/Debit card like Maestro, Visa or MasterCard is enough.
If you prefer to donate by bank transfer, here is our banking information; BE60 2710 2250 7870 (BIC: GEBABEBB). Please mention "Donation + your name".
Echos Communication is accredited by the Ministry of Finance, which allows the organization to issue a tax-deductible certificate for any donation that is over 30€. This means that you can deduct these amounts in your taxes in all legality.
Regardless of the amount, we thank you very much for your contribution!
Interested In Supporting Us? You Could Do It in Many Ways.
Support the organization generally
You wish to support our philosophy and the initiatives it leads us to whiteout any more specifications. You trust us completely (which does not mean that you do not have to hold us accountable), and are convinced that the funds we are receiving from you will be used appropriately. Starting form a certain amount, you can even become a board member.
Support a subject/theme in particular
You wish to promote a subject such as the riddance of baises or sef-appropriation. A theme may addressed in numerous projects on various continents as the following chart shows:
TOPICS
LOCATION
Activity
Getting Rid of Biases
Ownership
Europe
(Belgium)
Africa
(Morocco)
Territorial Coaching
Harubuntu
School of Living Together
N'GO Magazine
Support a project in particular
Territorial Coaching : The financial resources would allow us to repeat the experience in other countries, and render them more robust.
Need : 150.000 € per year, per region of action.
Collective Living Program for Migrants : The financial resources would allow us to increase our areas of intervention in Morocco, and better support development projects initiated by the migrants and their host communities.
Need: 1 Full Time position for an individual living abroad (80.000 €/year) and operation costs: 150.000 € per year.
School of Living Together in Belgium : The financial resources would permit the increase of the number of schools participating in the project: The demand and need is very high.
Need: The hiring of 1 Full Time employee would result in the training and support of 10 schools: 60.000 € per year.
School of Living Together in Morocco : The financial resources would allow the repeat and extension of the first experience which took place in Grand Casablanca, with a set up similar to what is taking place in Belgium.
Need: Project extension to 20 schools in one region: 60.000 € per year.
n'GO Magazine : The financial resources would us to produce an English version of the magazine and increase the number of our recreational physical activities to drill down our messages in interactions with target audiences.
Need: 1 Part Time Position and operation fees: 45.000 € per year.
Harubuntu Award : From 2008 to 2013, Echos Communication and UCLGA (main organization representative of local African governments and elected officials) have honored six laureates with the Harubuntu Award. The winners of the award generators of wealth and hope in their communities. The closest analogy that could be made is that of social economy entrepreneurs. With their leadership, their communities are able to organize themselves in a manner to deal with their specific needs efficiently. Shedding light on them in the media is a source of motivation for others to follow their lead and incite self-belief among local populations. It also helps deconstruct biases some Europeans have toward Africans.
Need: Organisation of the ceremony in one African country: 25.000 €
Support Research Work
Modelling : modelling of the Territorial Coaching.
An extensive assessment : level of impact of operations on target audiences at the end of the "School of Living Together" project.
Digital Tool : an appropriate sociogram would help with the analysis of the massive data acquired during diagnosis on the ground.
Results can lead to publications, which will increase our notoriety.
Support the Conceptualisation of A New Thematic
Echos Communication has the distinction of approaching societal change by addressing the human factor, which is a transversal manner. Naturally, Echos Communication collaborates a lot with other organizations whose work is generally theme based. Some of these collaborations end up turning up in true partnerships: each sides brings a different skill to the table and the common project ends up being something that an organization could not produce on its own.
Two examples :
Organization of a meeting devoted to the preparation of a project in collaboration with other participants that deals with the issue of gender in Morocco: The aim is to map the services offered and existing resources in order to come up with new initiatives and approaches that tend to the establishment of parity in terms of systemic opportunities for men and women in Morocco.
Need: 25.000 €. In partnership with other NGOs.
Organization of meeting devoted to the preparation of a project in collaboration with other participants that deals with entrepreneurship in Cameroon: The aim is to map services offered and existing resources before defining new approaches to incite entrepreneurships among the youth and support them in the establishment of business, in a systemic manner.
Need: 25.000 €. In partnership with other NGOs.