The United Cities and Local Governments of Africa is the African chapter of the UCLG, main organization representative of local governments at the United Nations. Through mayors, local elected officials and representatives of local governments, this association gathers the villages, cities and communities of Africa. The association is headquartered in the city of Rabat, Morocco. The UCLGA excels in the establishment of bridges between the African citizen and national, regional, pan-African and international landscape. Its vision is to "Build African Unity and Drive the African Development through the Grassroots".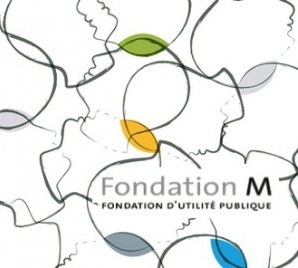 The Fondation M is a charitable trust which exists since 2007 and is the initiative of Pierre Morkens, Echos Communication's Board Chairman. Conscious of the major human and environmental stakes, The Fondation M wishes to make the IEM's findings with regard to neuroscience and behavioral science, available to all social players who strive for the implementation of more human societies. With an aim to promote self-development, Fondation M trains and supports individuals who will become players on the ground, and whose actions will have a concrete social and societal impact.
Solidarité et Développement Maroc was created in 1998 and is based in Oujda, in Morocco's Oriental Region. Its aim is to rally new volunteers and competences throughout the years, in order to establish and maintain learning spaces and places of community in poor neighborhoods. The association, whose members are convinced that the success of human development lies in the inhabitants' interactions with local players in the territory, aims to enhance economic, social, cultural and human development. The autonomy of and self-determination dynamic of impoverished populations is also a challenge taken on by the association.

The economic, social and urban crisis are the cause of new daily needs. The permanent presence of our staff (volunteers and employees) on the ground ensures an already initiated collaboration dynamic which allows us to better grasp the issues, have deeper reflections, strengthen our actions, and explore new avenues with regard to the training as well as the economic and social integration of the people that find themselves in difficulty. We permanently adapt the content and terms and conditions of our programs in order for them to effectively deal with new challenges that pop up, basing ourselves on our ability to anticipate and come up with effective solutions.
The DGD, (Direction générale de la coopération au développement in French), is a Belgian federal administration which is directly under the jurisdiction of the Ministry of Development Cooperation. It is supposed to be a testament to Belgium's desire to take action for the eventuality of a world where poverty would not exist anymore, where each individual could live in peace and security and have the opportunity to unleash their potential.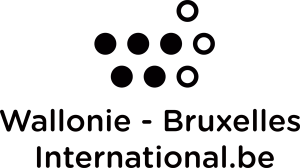 Wallonie-Bruxelles International (WBI) is the agency responsible for Wallonia-Brussels' international affairs. It is an instrument of Wallonia's, Wallonia-Brussels Federation's and the French Community Commission of Brussels-Capital Region's international policy.

Through bilateral agreements with 70 countries and regions, WBI supports Wallonia-Brussels thinkers and entrepreneurs which it sees as entities able to have an international influence and promote its values (which is to go hand in hand both ways) in a spirit of cooperation and mutual service.

Activities are undertaken in areas such as:
Human Rights,
Health and Social Matters,
Environment,
Youth Exchange,
Training Programs,
Higher Education,
Scientific Research.
Wallonie-Bruxelles also operates through a vast network of delegations that have diplomatic status in Algiers, Berlin, Bucharest, Dakar, Geneva, Hanoi, Kinshasa, The Hague, Paris, Beijing, Prague, Quebec, Rabat, Santiago (Chili), Tunis, Warsaw, and Brussels (at the European Union).